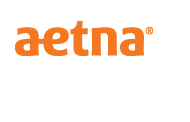 Solutions for brokers - Europe

Group solutions
Expatriate benefits for European multinational corporations
Aetna International offers a full suite of products and programs for European based multinational corporations of all sizes. Our comprehensive offerings deliver global coverage with local expertise to meet the unique needs of both these corporations and their international employee population.
Through continued innovation, product development, first-class service and customer retention and satisfaction, we're well-equipped to help multinational employers attract and retain qualified employees for international assignments.
Employees and their families can rely on Aetna International to both ease and enhance the health care process throughout all stages of an assignment — increasing the likelihood of success.
International Healthcare Plan
The International Healthcare Plan (IHP) is designed with the needs of globally-mobile individuals in mind. It provides the medical coverage they require, with a first-class level of service they can rely on. What does this mean for you? Easy administration, ongoing support and superior employee satisfaction.
There are multiple plan types available, each offering a varying level of benefits — from inpatient treatment, to options including comprehensive outpatient benefits. Enhanced cover is also available, which includes routine pregnancy, dental, optical and wellness benefits.
Wellness is a lifelong path, and the journey is different for each individual. It begins with getting members engaged in their own well-being and supporting them wherever they are on their journey — whether they are healthy, at risk for disease or injury, managing a chronic condition or experiencing a major health event.
With this in mind, we've developed Aetna Global Health Connections —a complimentary wellness offering for members, which includes the following programs:
Wellness Checkpoint Health Risk Assessment
Cancer Outreach and Support
Health and Wellness Education
Our skilled team is committed to partnering with you to identify the plan type and benefits that are best for your business and the employees you're looking to coverage.
The Première Healthcare Plan is designed for expatriate residents of France who are registered with the State Healthcare System (CPAM).
Expatriates living in France are often unaware of the gap between the actual cost of health and medical care provided under the state system and the amount recoverable from CPAM. If you are registered with CPAM they will reimburse, in broad terms, up to 70% of your doctor's pharmacy or out-patient examination and treatment bills and, dependant upon the illness from 70% to 95% of the cost of medical or surgical treatment in hospital. These unrecoverable costs can amount toa considerable sum.
Aetna International has introduced the Première Healthcare Plan specifically designed to provide health insurance to cover this difference. The plan is easy to understand, offers excellent levels of coverage and is affordable. Expatriates can choose from 2 levels of coverage. And, if you require health insurance coverage while traveling away from France, there is an international module allowing you to receive coverage for treatment worldwide. All in-patient claims can be settled directly with the medical providers.
More information: http://www.goodhealthworldwide.com/premiere/ 
The Primary Healthcare Plan is a domestic plan for UK residents requiring coverage in the UK only. This product offers 3 set plan designs including higher plan options covering dental and maternity benefits.
Secure login
International Service Center (Available 24-hour)
Direct or collect:
+1 813 775 0244
US Toll free:
+1 866 320 4023

More details