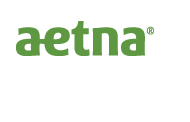 Home

In the news
News release
AGB TAKES STEPS TO HELP FLOODING VICTIMS IN BRAZIL
In response to the flooding in Brazil, Aetna Global Benefits (AGB) is taking steps to reach out and help all of our affected customers and members.
International Employee Assistance Program Available
Our International Employee Assistance Program (IEAP) is available to assist AGB members affected by flooding in Brazil. IEAP is a program that can help address personal, cultural and other adjustment issues related to international assignments.
Free telephonic and web-based clinical consultation and assistance in dealing with stress is available through this program. These services are now free of charge for the next 60 days, effective January 18, 2011, even if you do not routinely participate or have access to AGB's IEAP.
To access the program, members can contact the AGB International Member Service Center at 1-800-231-7729 (toll-free) or 1-813-775-0190 (collect) and ask to speak to an IEAP counselor. Members should also mention they are calling for support related to the flooding in Brazil.
24/7 DedicatedMember Services Available
Our International Health Advisory Team (IHAT) is available 24/7 as a single point of contact to provide our members with the highest level of care. This includes the coordination of urgent medical care and medical evacuations and help obtaining prescription medications. Members can reach this group of AGB-dedicated nurses by calling the International Member Service Center.
In case of a medical emergency, AGB members should proceed directly to the nearest medical location for immediate care.
Our affected customers and members are of the utmost concern to us, and we are committed to supporting you through this difficult time. For additional information, please contact your AGB account representative.
Secure login
US Toll free:
+1 800 914 2177
Hong Kong: +852 2860 8022
Dubai: +971 4 438 7510
London: +44 208 774 6252
International Service Center (Available 24-hour)
Direct or collect:
+1 813 775 0190
US Toll free:
+1 800 231 7729

More details