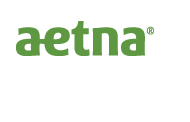 Home

In the news
News release
NEW TO YOUR PHONE: AETNA 'PROVIDER DIRECTORY PLUS' APPLICATIONS
Now available for free download in the Apple App store and the Android Market, The Aetna Provider Directory Plus applications provide:

Searchable listing of providers who offer direct-settlement.
Address and contact information for each provider.
Access to view the providers on a map and calculate distance to the facility using the users GPS on their mobile device.
Helpful information on what to do before, on the day of and after an appointment.
Links to the relevant forms.
Integration with the users calendar to record any appointments made with the provider.
Applications are available for members in Shanghai, Europe, and the Middle East.  In addition, members with Indian Health Organisation network cards have access to their own provider application.
 
To download, visit the App Store or Android Market from your device and search "Aetna" to find and download:
 
"Aetna Europe Provider Directory"
"Aetna Middle East Provider Directory"
"Aetna Shanghai Provider Directory"
"IHO Doctor Directory"
Stay tuned for more mobile applications from Aetna International.

Secure login
International Service Center (Available 24-hour)
Direct or collect:
+1 813 775 0190
US Toll free:
+1 800 231 7729
United Kingdom:
+44 870 442 4386
London:
+44 (0) 844 557 8037

More details
US Toll free: +1 800 914 2177
Hong Kong: +852 2860 8022
China: +400 880 8891
Singapore: +65 6395 6700
Indonesia: +62 21 2358 4722
Dubai: +971 4 438 7510
London: +44 (0) 844 557 8037