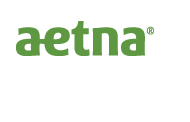 Home

Disclaimers
Disclaimers
Aetna® is a trademark of Aetna Inc. and is protected throughout the world by trademark registrations and treaties.
No warranty or representation is given, whether expressed or implied, as to the completeness and/or accuracy of the information contained on this website and accordingly the information given is for guidance purposes only. You are requested to verify the above information before you act upon it. You should not rely on such information and should seek your own independent legal advice. We will not be liable for any loss and damage, whether direct or indirect, from your use of the information and the materials contained therein.
Aetna does not provide care or guarantee access to health services. Not all health services are covered. Health information programs provide general health information and are not a substitute for diagnosis or treatment by a health care professional. See plan documents for a complete description of benefits, exclusions, limitations and conditions of coverage. Information is believed to be accurate as of the production date; however, it is subject to change.
Whenever coverage provided by any insurance policy is in violation of any U.S, U.N or EU economic or trade sanctions, such coverage shall be null and void. For example, Aetna companies cannot pay for health care services provided in a country under sanction by the United States unless permitted under a written Office of Foreign Asset Control (OFAC) license. Learn more on the US Treasury's website at: www.treasury.gov/resource-center/sanctions.
Secure login
International Service Center (Available 24-hour)
Direct or collect:
+1 813 775 0190
US Toll free:
+1 800 231 7729
United Kingdom:
+44 870 442 4386
London:
+44 (0) 844 557 8037

More details
US Toll free: +1 800 914 2177
Hong Kong: +852 2860 8022
China: +400 880 8891
Singapore: +65 6395 6700
Indonesia: +62 21 2358 4722
Dubai: +971 4 438 7510
London: +44 (0) 844 557 8037