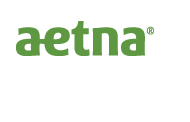 Home

In the news
In the news
For media enquiries please contact us by email or by phone:
+1 860 273 0888 for corporate inquiries and public affairs.
+1 860 273 0999 for health and business inquiries (including product, network, service, technology and coverage issues)
TAWUNIYA AND AETNA FORM STRATEGIC ALLIANCE

14 May 2013
The Company for Cooperative Insurance (Tawuniya), and Aetna (NYSE: AET), a leading global diversified health care solutions company, have entered into a strategic alliance to provide health care benefits and services to Saudi citizens in the Kingdom of Saudi Arabia or abroad and to foreign nationals living in the Kingdom.

More details
AETNA LAUNCHES NEW SMARTPHONE APP THAT LETS CUSTOMERS IN LATIN AMERICA FIND NEARBY DOCTORS AND HOSPITALS

18 April 2013
Aetna's globally mobile customers now have a new tool to stay healthy when they move or travel to Latin American or the Caribbean. They can use their smartphones to find local doctors, clinics and hospitals in Aetna's network of providers in nearly every country in the two regions.

More details
---
AETNA NAMES DOUG CUSICK TO LEAD INTERNATIONAL POPULATION HEALTH SOLUTIONS

16 April 2013
Douglas Cusick, 50, has been appointed head, International Population Health Solutions (IPHS), for its international business segment, Aetna International. In this new role, Cusick will be responsible for driving growth for the company's clinical and technology-based health management services for international businesses and provincial and national governments.

More details
---
AETNA'S WORLDTRAVELER BOOSTS BENEFITS FOR GLOBAL BUSINESS TRAVELERS

03 April 2013
Short-term international health coverage bridges gap between domestic and expatriate health care plans.

More details
HISHAM RADWAN NAMED GENERAL MANAGER OF AETNA'S OPERATIONS IN THE MIDDLE EAST AND AFRICA

27 March 2013
sham Radwan, 49, has been named general manager of the Middle East and Africa region for its international operations. In his new role effective today, Radwan is responsible for expanding the company's international business in the region.

More details
AETNA NAMED 'HEALTH INSURER OF THE YEAR' BY MENA INSURANCE REVIEW

18 February 2013 Aetna (NYSE: AET), a leading global diversified health care benefits company, has been named "Health Insurer of the Year" for 2013 by MENA Insurance Review (MIR), a leading magazine covering the insurance sector in the Middle East and North Africa. 


More details
---
AETNA FINDING SUCCESS IN PERSIAN GULF

01 February 2013 In the business magazine Trends, Aetna International's managing director for Middle East and Africa outlines Aetna's strategy for success by targeting specific market segments.


More details
A ROAD MAP TO CHOOSING AN INTERNATIONAL HEALTH CARE BENEFITS PROVIDER

22 January 2013 Aetna International's David Healy explains what companies should look for from an international health care benefits provider.


More details
---
AETNA INTERNATIONAL'S STUART LEATHERBY OUTLINES THE HIGH BUSINESS COST OF POOR EMPLOYEE HEALTH AND HOW COMPANIES CAN MINIMIZE THE IMPACT

18 January 2013 In a recent feature of MENA Insurance Review, Aetna Internationa's Aetna International's Stuart Leatherby outlines the high business cost of poor employee health and how companies can minimize the impact.


More details
---
NEW TO YOUR PHONE: AETNA 'PROVIDER DIRECTORY PLUS' APPLICATIONS

01 January 2013 We are pleased to announce the launch of a series of iPhone and Android application for Aetna International members looking for direct-settlement providers.


More details
Secure login
US Toll free:
+1 800 914 2177
Hong Kong: +852 2860 8022
Dubai: +971 4 438 7510
London: +44 208 774 6252
International Service Center (Available 24-hour)
Direct or collect:
+1 813 775 0190
US Toll free:
+1 800 231 7729

More details