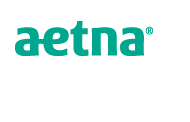 International health guides - Canada

Health insurance in Canada
If you're considering a long-term relocation to Canada, addressing your health care needs should be part of your advance planning. Aetna International is here to help. We've created this guide to provide health-related information you'll need when preparing for your time in Canada.
Canada is a generally safe and healthy country. No vaccinations are necessary before entering the country.
Canada has a publicly funded, national health care system - HealthCanada. The system operates through the nation's ten provincial and three territorial health insurance plans and offers Canadian citizens essential health care. However, many Canadians obtain supplemental private health insurance to make sure they are covered for a broader range of health-related needs.
Except for some differences in coverage levels, a uniform level of services is provided all across Canada. The patient's regional health board pays the bill for the cost of treatment. The only exception is Quebec, where non-residents may have to pay up front for treatment, and later send the receipt to their local health ministry for reimbursement.
All Canadian citizens, and immigrants with permanent resident status, must apply to their provincial or territorial health department for a Health Card. This allows access to a doctor, prescriptions and visits to hospital emergency rooms. New residents may have to wait up to three months before becoming eligible for provincial health coverage, so it's important that you arrange private health insurance in advance.
Canada is a peaceful, democratic country, and there are no political problems to concern visitors.
If you're moving to a more remote area of Canada, you may find yourself commuting long distances to your workplace, shopping areas, or elsewhere. In these areas, medical assistance also tends to be some distance away.
Heavy snow and ice in winter can present serious hazards for drivers, and special care should be taken when traveling in more remote or wilderness areas. Winter sports enthusiasts should be aware of the threat of avalanches and note that skiing, snowboarding or riding snowmobiles on closed trails is unsafe. Bear attacks are a risk in wilderness areas and extreme caution should be taken to avoid a confrontation with these highly territorial and immensely strong creatures.
Obtaining health insurance
Although the care provided by Health Canada is uniformly good, obtaining private health insurance in Canada will give you coverage for a broader range of treatment. Aetna International can help you select a high-quality insurance plan that's well suited to your individual needs.
Secure login
US Toll free: +1 800 914 2177
Hong Kong: +852 2860 8022
China: +400 880 8891
Singapore: +65 6395 6700
Indonesia: +62 21 2358 4722
Dubai: +971 4 438 7510
London: +44 (0) 844 557 8037
International Service Center (Available 24-hour)
Direct or collect:
+1 813 775 0190
US Toll free:
+1 800 231 7729
United Kingdom:
+44 870 442 4386
London:
+44 (0) 844 557 8037

More details