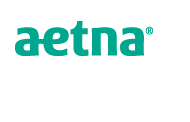 Home

Individuals & Members
Member login
Login/Register for the secure member website (For existing members)
Our online tools provide you with tips for planning ahead for your health, and allow you access to the information you need from wherever you are in the world.  
Login/Register to:
view and manage claims;
find a hospital or health care facility; and
learn about health terms;
and much more!
Enrolling for benefits (For new members)
Are you:
new to Aetna International,
eligible for one of our plans (shown below) ; and
would like to enroll for benefits?:
Before enrolling, please contact your plan's benefits administrator to:
determine if your plan sponsor has elected to use our member enrollment utility for eligibility reporting; and, if so,
obtain your benefit option(s) and enrollment package.
Once you have all the above information then begin the enrollment process.
US Toll free: +1 800 914 2177
Hong Kong: +852 2860 8022
China: +400 880 8891
Singapore: +65 6395 6700
Indonesia: +62 21 2358 4722
Dubai: +971 4 438 7510
London: +44 (0) 844 557 8037
International Service Center (Available 24-hour)
Direct or collect:
+1 813 775 0190
US Toll free:
+1 800 231 7729
United Kingdom:
+44 870 442 4386
London:
+44 (0) 844 557 8037

More details