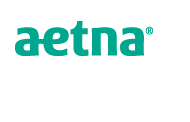 Home

Individuals & Members

Plan before you go
Plan before you go

The secure member website includes tools and resources to help you plan before you leave for your expatriate assignment. Here are some quick tips and information you need to get ready for your international assignment:
With a global benefits plan, you have access to registered nurses who are available 24/7 as the primary point of contact supporting your healthcare needs, including:
Pre-trip planning
Assistance locating providers
Assistance obtaining medications or medical equipment
Coordination of medical evacuation services
Discharge planning
Assistance with benefit coordination
Assistance with medical needs for return to home country after assignment completion
Things to do before you leave
Take a language course. Speaking the language of your destination country is highly recommended.
Be sure you have a valid passport or national identity card.
Check whether you'll need to exchange your driving license.
Make copies of all the important documents: passport, diplomas, insurance papers, etc.
Inform all the necessary authorities about your move: gas, telephone, electricity, bank, etc.
Confirm that all the important authorities, as well as your friends and family, have your new contact details.
Arrange to have your mail forwarded.
For more information on pre-trip planning, login to the secure member website and visit the Wellness center under the Resources tab.
Secure login
US Toll free: +1 800 914 2177
Hong Kong: +852 2860 8022
China: +400 880 8891
Singapore: +65 6395 6700
Indonesia: +62 21 2358 4722
Dubai: +971 4 438 7510
London: +44 (0) 844 557 8037
International Service Center (Available 24-hour)
Direct or collect:
+1 813 775 0190
US Toll free:
+1 800 231 7729
United Kingdom:
+44 870 442 4386
London:
+44 (0) 844 557 8037

More details