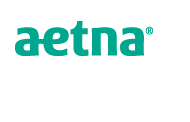 International health guides - Qatar

Health insurance in Qatar
If you're considering a long-term relocation to Qatar, addressing your health care needs should be part of your advance planning. Aetna International is here to help. We've created this guide to provide health-related information you'll need when preparing for your time in Qatar.
Knowing you and your loved ones have the necessary vaccinations gives you peace of mind when relocating to another country. When your destination is Qatar, be sure to get the following recommended vaccinations:
Typhoid
Hepatitis A
Hepatitis B
Vaccine recommendations for travelers are subject to change, so it's a good idea to check current requirements with your doctor before departing. You should also make sure that tetanus and polio vaccinations are up to date for you and other family members.
Qatar is investing heavily in its health care system. You will find well-equipped, first class hospitals in the capital city of Doha, where most treatments are available, including psychiatric and cancer treatment. However, medical care may be limited or unavailable outside the capital.
Before relocating to Qatar, you're required to undergo an extensive health test to check for diseases such as HIV. If you fail the health test, which includes a chest x-ray and blood work, you will not be granted residency.
If you receive a full residency permit you can apply for a Health Card, which costs 100 Riyals a year (roughly $27 U.S. dollars). The card entitles you to free treatment at public hospitals and subsidized prices on prescription medicines. However, accessing these services can be a difficult task filled with bureaucracy and confusion. To avoid these complications, expatriates in Qatar are strongly encouraged to take out private health insurance.
Qatar is a stable, peaceful state. The nation's ruler, or "Emir," remains committed to a reform program designed to increase public participation in decision-making, modernization and open government. A new constitution went into effect in 2005, providing for elections, the establishment of an independent judiciary, equal rights for men and women, freedom of the press, freedom of assembly and freedom of worship.
Qatari society is conservative, with a set of long-established cultural norms. For example, public consumption of alcohol is allowed only in a handful of hotel bars, and women are expected to keep their legs, arms and shoulders covered when visiting shopping malls, restaurants and other public places. Some of these practices may seem strict or backwards to expatriates. Nonetheless, it's a good idea to respect local customs.
Summer temperatures are extreme in Qatar. Drink plenty of water to avoid dehydration and use sunscreen with a high sun protection factor.
Obtaining health insurance
To avoid the frequent complications and delays encountered within the country's public health system, expatriates should obtain private health insurance in Qatar. Aetna International provides the experience and knowledge needed to ensure that you find the high-quality coverage you require and have access to the best possible treatment - whenever and wherever it's needed.
Secure login
US Toll free:
+1 800 914 2177
Hong Kong: +852 2860 8022
Dubai: +971 4 438 7510
London: +44 208 774 6252
International Service Center (Available 24-hour)
Direct or collect:
+1 813 775 0190
US Toll free:
+1 800 231 7729

More details