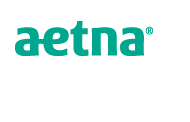 International health guides - Singapore

Health insurance in Singapore
If you're moving to Singapore then your first priority is probably arranging accommodation, arranging schooling for the children and settling into your new job. But what would happen if you were to fall ill or to be involved in an accident? Healthcare in Singapore can be expensive and you need to think about private health insurance. Singapore has a highly-rated healthcare system and many people visit specifically to access high-quality specialist medical treatment. Aetna Global Benefits (AGB) can help arrange full health insurance plans suited to your individual needs, so that you and your family getthe best-quality treatment, however far you may be from home, and however long you plan to stay in Singapore.
Travelers who have stayed more than one night (within the previous six days) in a country with a risk of yellow fever will need a certificate of vaccination against yellow fever. Otherwise, there are no other mandatory vaccinations required to enter Singapore, but all travellers should make sure that their tetanus, diphtheria and polio inoculations are up to date. Typhoid, Hepatitis A and Hepatitis B inoculations are recommended for those at particular occupational or social hazard, such as healthcare workers or those playing contact sports, as there is a high incidence of Hepatitis B in the general population.
There are 10 public hospitals in Singapore, which offer walk-in accident and emergency treatment, as well as 13 private hospitals and further specialist clinics. Singapore has a highly-rated and efficient healthcare system and a good standard of public health as assessed by the World Health Organisation.
Over 400,000 people come to Singapore each year specifically for specialist medical treatment; doctors and medical staff are well-trained, English is widely spoken, and many private healthcare providers have dedicated international patient centres.
Singapore has a universal healthcare system for permanent residents and citizens, who pay into the mandatory Medisafe programme which provides basic coverage, but many choose to contribute to the additional, more comprehensive Medishield programme or to private schemes as well.
Expatriates may be offered healthcare in an employer's programme as part of a salary or relocation package, but this may not comprise full coverage or be suitable for those with ongoing medical conditions; private insurance should be considered if there are any concerns. Self-employed expatriates will need to purchase their own healthcare.
Note too that pharmacists will not fulfill ongoing foreign prescriptions - you will need to obtain a prescription from a local doctor. Some medicines sold over-the-counter elsewhere in the world, including ibuprofen, also require a prescription in Singapore.
Singapore is generally safe and secure, though there is an underlying risk of terrorist attack, notably in areas frequented by tourists and expatriates.
There is an uncompromising approach to law enforcement in Singapore, and the death penalty is still used in cases of murder, drug smuggling and other very serious offences. Corporal punishment using a rattan cane is carried out for lesser offences such as 'outrages of modesty' and sexual molestation, or for overstaying visas, and deportation is common. There is no tolerance of public drunkenness and drink-driving is considered a serious offence.
Despite its reputation for draconian policing, in practice Singapore is reasonably relaxed - within limits.
Visitors are advised that participating in unauthorised public gatherings and processions, and the display or distribution of political material, is theoretically illegal, as is active membership of certain religious groups (including the Jehovah's Witnesses) and male homosexuality. The latter is said to be tolerated, but discretion is advised.
Prosecutions of expatriates are rare, but fines are issued for minor offences such as dropping litter, chewing gum on public transport, and smoking in public places.
Violent crime is rare in Singapore but visitors should be aware that bag-snatching and theft from vehicles is not uncommon. Scams have been reported involving false claims of molestation and the British Foreign Office advises against any actions which could be misinterpreted. There is known pirate activity in the surrounding seas, and attacks on ships have been reported; mariners are advised to be cautious.
There is a minor risk of dengue fever and taking basic precautions against mosquito bites is advised. Proper hygiene practices, such as diligent hand-washing, are advised to guard against infections such as hand, foot and mouth disease.
Occasionally, forest fires in nearby Indonesia have led to smog and smoke hazes in Singapore. Those with respiratory conditions such as asthma are advised to make sure they have suitable inhalers and medication, and to stay indoors if possible in poor air conditions.
Many long-stay residents in Singapore visit neighbouring regions of Indonesia and other South East Asian destinations. Vaccination against rabies is suggested for those travelling to remote areas where an antidote may not be easily available. Travelers should also consider precautions against malaria. Hepatitis A vaccination is recommended if visiting areas where sanitation is poor; vaccination against Japanese Encephalitis (JE) is recommended if you're visiting areas with a risk of mosquito bites.
Secure login
US Toll free: +1 800 914 2177
Hong Kong: +852 2860 8022
China: +400 880 8891
Singapore: +65 6395 6700
Indonesia: +62 21 2358 4722
Dubai: +971 4 438 7510
London: +44 (0) 844 557 8037
International Service Center (Available 24-hour)
Direct or collect:
+1 813 775 0190
US Toll free:
+1 800 231 7729
United Kingdom:
+44 870 442 4386
London:
+44 (0) 844 557 8037

More details