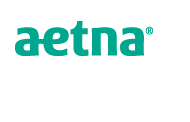 International health guides - Thailand

Health insurance in Thailand
If you're considering a long-term relocation to Thailand, addressing your health care needs should be part of your advance planning. Aetna International is here to help. We've created this guide to provide health-related information you'll need when preparing for your time in Thailand.
Knowing you and your loved ones have the necessary vaccinations gives you peace of mind when relocating to another country. When your destination is Thailand, be sure to get the following recommended vaccinations:
Diphtheria
Hepatitis A
Typhoid
You should also consider vaccinations for:
Japanese B Encephalitis
Hepatitis B
Tuberculosis
Rabies
Vaccine recommendations for travelers are subject to change, so it's a good idea to check current requirements with your doctor before departing. You should also make sure that tetanus and polio vaccinations are up to date for you and other family members.

There are excellent international hospitals in Bangkok, but hospitals and clinics outside the main urban areas are not always up to Western standards. Many hospitals require guarantee of payment for bills, which can be expensive and may delay treatment. To avoid such problems, private health insurance is strongly recommended.
Malaria is a risk in areas of Thailand near the Burmese border. Before entering these areas, take an anti-malarial drug prescribed by your doctor and protect yourself against bites by applying DEET-based repellant and wearing long sleeves and pants.
Follow the same precautions to guard yourself against Dengue fever, a virus spread by mosquitoes that can be fatal. There is no vaccination available for this virus, which poses the strongest risk during the rainy season (May to October).
Thailand has had outbreaks of avian flu; a handful of cases have been fatal. For your safety, avoid coming into close contact with domestic, caged or wild birds.
Heath care authorities estimate that 1.4% of the Thai adult population is living with HIV/AIDS. You should follow all recommended precautions to avoid exposure to this disease.
Although petty crime is not common in Thailand, it's still wise to guard against pickpockets and bag snatchers when walking on busy streets or traveling in open vehicles. Be sure to keep your credit card within view during transactions, as cases of fraud have been reported. Finally, there have been occasional incidents of drinks being drugged in tourist areas. Do not accept drinks from strangers.
Obtaining health insurance
In light of the potential health risks and the substandard public health system in this country, it is essential for expatriates to obtain private health insurance in Thailand. Aetna International provides the experience and knowledge needed to ensure that you find the high-quality coverage you require and have access to the best possible treatment – whenever and wherever it's needed.
Secure login
US Toll free: +1 800 914 2177
Hong Kong: +852 2860 8022
China: +400 880 8891
Singapore: +65 6395 6700
Indonesia: +62 21 2358 4722
Dubai: +971 4 438 7510
London: +44 (0) 844 557 8037
International Service Center (Available 24-hour)
Direct or collect:
+1 813 775 0190
US Toll free:
+1 800 231 7729
United Kingdom:
+44 870 442 4386
London:
+44 (0) 844 557 8037

More details