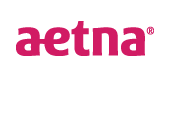 Guidelines for doctors & hospitals
Home

Doctors & Hospitals

Guidelines for doctors & hospitals
Guidelines for doctors &amp hospitals

How to submit a claim for direct payment
As a contracted Aetna International facility, we can pay you directly on behalf of our members for eligible health-related services provided to our members. Please follow the instructions below to submit a claim for direct payment:
Identify that the patient is an Aetna International member by asking to see their Aetna International Member Identification Card.
Upon admitting the individual to your facility, contact the Aetna International International Service Center to verify coverage.

To contact the Service Center, dial +1 800 231 7729, preceded by the appropriate access code listed on the AT&T calling guide.

To call collect, please dial: +1 813 775 0190. You may also send an email to our office at: agb@aetna.com.

Representatives are available to assistwith direct payment requests and verification and eligibility questions 24 hours a day, 365 days a year.
After receiving patient information, an Aetna International Service Representative will fax a Verification of Benefits to your office. This verification will provide you with information on what portion of the bill should be collected directly from the member prior to their discharge (applicable deductibles and coinsurance as designated by their plan of benefits with Aetna International) and what portion of the bill will be paid to your facility directly by Aetna International. We recommended that you collect a credit card number from the patient to cover any incidental costs not covered under an Aetna International plan (e.g. coinsurance, personal items, phone calls, etc).
Submit a detailed bill/claim for services rendered to the Aetna International International Service Center. You may create your own bill/claim by including the information outlined below in a separate document, or you may complete an Aetna International claim form that has been provided to you by the patient at the time of their visit. The following information must be included with your direct payment request:
Patient name
Contact Information, including: Hospital or Clinic Name, Address and Phone Number
Date of Service
Amount charged for services rendered
Amount that you have already collected from the patient
Diagnosis, nature of illness and procedures performed (office visits, lab work, surgery). Please provide as much detail as possible.
Name of the patient's Employer and the Employer Identification Number
Member ID number and group number
Please send a copy of the Verification of Benefits letter that you received from Aetna International along with your complete bill/claim to our
Fax: Attention: Global Provider Services: +1 860 975 0610
Mail: Attention: Global Provider Services, Aetna International
           P.O. Box 30258, Tampa, Florida 33630 USA
Please note: The Aetna International Service Center will process the bill/claim and initiate the funds transfer or check within 30 days of receipt of complete information. The currency conversion rate used to calculate the amount of the payment will be based upon the date of service.