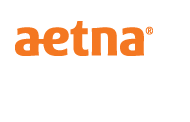 Worldwide coverage with Aetna International
In partnership with Executive Healthcare Solutions

Knowing which is the most suitable expatriate health insurance package is never an easy task, which is why Executive Healthcare Solutions are on hand to offer you the help and guidance you may need to choose the cover best suited to your requirements.
Through our partnership with Aetna International, we have access to the very best cover options available, from a simple added value hospitalisation programme through to the more comprehensive packages covering areas that are often excluded by many providers.
Our range of products and services are unmatched by any other provider and when the time comes for you to seek medical advice, we will help you through the process of making a claim, no matter where in the world you might be living.
This web site provides factual information on a product's features and benefits to allow you to decide whether it is suitable for your needs. Aetna International will not provide an opinion or recommendation on its suitability for you.
Use our Virtual Benefits Assistant to learn how our tools make navigation global health care easy.
Executive Healthcare Plan
As of 1 September 2012 we have included Global Health Connections for Group policyholders: a complimentary wellness offering for members, which include cancer outreach and support and health and wellness education.
Login/Register for the secure member portal
Our online tools provide you with tips for planning ahead for your health, and allow you access to the information you need from wherever you are in the world:
view and manage claims;
find a hospital or health care facility;
learn about health terms;
and much more!
International Health Advisory Team (IHAT)
At the heart of our first-class service is the International Health Advisory Team (IHAT) - your contact for accessing a higher standard of care anytime, anywhere, including:
Pre-trip planning, locating providers, medication, coordinating routine and urgent medical care, and more.
Worldwide coordination of routine and urgent medical care during your assignment.
Assistance with locating providers and disease management specialists.
Coordination and supervision of medical evacuations and other emergency assistance.
Contact us at:
T: (254 20) 291 0000
F: (254 20) 291 0600
Email: info@executive-healthcare.com
Aetna Global Benefits Limited is authorised and regulated by the Financial Conduct Authority.