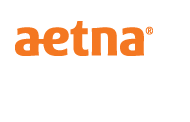 www.aetnainternational.com
John Crane International Healthcare Plan - Dubai

Welcome to the Aetna International Healthcare Plan for John Crane International expatriate employees. This page will provide key information relating to the plan and the updated benefits you will now enjoy.
Aetna International has 160 years of experience, including 35 years in the global marketplace. This gives us a unique and powerful insight into the needs of our customers and members around the world. As one of the largest and most prominent international health benefits providers, we support more than 500,000 international benefits members.
Your Aetna International insurance documents (please keep them in a safe place, as you may need to refer to them should you need to seek medical assistance) provide comprehensive information about the range of benefits provided under the John Crane International healthcare plan. They also act as a useful guide to what you should do in the event that you will need medical treatment.
From this web page you will be able to download copies of your cover benefits, policy wording, claim forms plus a number of useful links to other Aetna International sites.
Should you be unable to find an answer to any question that you might have about your cover from this web site or your policy documents, then please use the contact information on this page to get in touch.
Aetna International secure member portal
Log on to our secure member portal to:
access policy documents and certificate of insurance;
view and manage claims;
find a hospital or health care facility;
learn about health terms or use translation databases for medications and medical terms;
wellness checkpoint;
customize useful tools including a currency converter and world clock;
Register to use the secure member portal
Registration to use our secure member portal is an easy one off process:
Complete the online registration form and create a username and password.
You just need the following information to get started:
o Name, exactly as it appears on your Certificate of Insurance.
o Date of birth in DD/MM/YYYY format
o Member ID (Entity ID) number, exactly as it appears on your member ID card.
Please note: All dependents age 18 years or older must provide web consent in order for their parent (primary subscriber) to view their claims online. If web consent is not provided, the dependent, upon turning 18, may register for independent access to the secure member website. For dependents below the age of 18, claims information can only be viewed through the primary subscribers web account.
International Health Advisory Team (IHAT)
At the heart of our first-class service is the International Health Advisory Team (IHAT) - your contact for accessing a higher standard of care anytime, anywhere, including:
Pre-trip planning, locating providers, medication, coordinating routine and urgent medical care, and more.
Worldwide coordination of routine and urgent medical care during your assignment.
Assistance with locating providers and disease management specialists and help with obtaining medical devices or prescription medications.
Coordination and supervision of medical evacuations and other emergency assistance.
Contacts
Tel: +971 4 438 7600
Email: MEAServices@aetna.com