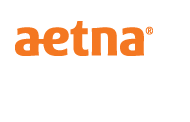 Canada

When a missionary needs to seek care from a provider (physician or facility) – Find health care during your mission
The Church of Jesus Christ of Latter-day Saints (the Church) has contracted with Aetna International to provide access to providers who are willing to accept payment directly from Aetna or its partners.
We're pleased to offer you valuable resources for finding health care no matter where you are in the world. Here you will find a directory of providers Aetna International has contracted in Canada through our partner, Cowan Insurance Group.
---
Contact Aetna International 24 hours a day, 7 days a week
The Aetna International Member Service Center is available 24 hours a day, 7 days a week and 365 days a year. We can assist you with:
Locating quality health care around the world
Answering questions regarding Claims, benefit levels and coverage
Processing Claims in virtually any language
Coordinating reimbursement, offering options in over 180 currencies and payments through electronic reimbursement directly to bank accounts
---
Health Information
Information is power. Access to the right information is critical to help you keep yourself well. Check out our library for information that can help you manage and improve your health.
Wellness

Communicating with your doctor
Comparison of Chikungunya & Dengue for Health Professionals
Controlling Mosquitos
Ease the stress in your life
Fitness Tips
Food and beverage safety
Flu and pneumonia shots
Healthy eating tips
Home safety tips
Knee Problems | Español
Mosquito Prevention
Prevent Dengue on a mission trip
Skin care tips
Weight reduction tips

Chronic Conditions

Asthma health tips
Cholesterol health tips
COPD
Diabetes intro / care | Español
Diabetes checklist
Diabetes foot care
Diabetes health tips
Diabetes oral health tips
Hypertension health tips


Malaria Prevention

Factsheet: English | Español | French | Haitian Creole | Hindi | Portuguese

Additional CDC malaria resources
Quick links
Customer care
To dial toll-free from an international location please use the AT&T access codes listed here:
AT&T International Dialing Guide
Young Missionary:
Cowan Insurance Group Infocentre (available from 8AM to 5PM, Monday through Friday):

Toll free:
844-755-1610

Email:
aetna@cowangroup.ca
If calling after hours or on weekends, you will be presented the option to be automatically transferred to Aetna International for immediate assistance.
.............................................................