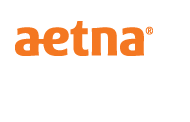 Senior Missionaries

Support documentation and guides
IMPORTANT INFORMATION: The amounts paid and met toward your deductible in October, November and December 2018 will not automatically feed to the deductible for the 10/1/2017 – 12/31/2018 plan you have. Please contact Aetna Customer Service to alert them to claims that need to be reprocessed. If you are not clear what this means, you can also call Aetna Customer Service for a further explanation. The Aetna Customer Service Team's phone number is on your ID card.
Important and Useful Information for Senior Missionaries – Click to learn more about the Senior Missionary Medical Program (SMMP).
Aetna Navigator Website – Click to learn how to Register to Access Claims, Print your ID card, and Find a Provider.
Summary of Benefits - All countries except EU – Click to open a summary of covered benefits.
Summary of Benefits - EU – If you are located in Europe, this document should be used when required to issue or renew a Visa (when requested).
Claim form – If you had to pay a provider and you are seeking reimbursement from Aetna, complete and submit this form to the address or email noted on the form.
Network partners - Find a doctor
In order to better understand which network partner Aetna utilizes in the country where your assignment is, or to better understand any potential nuances in that country, please click on the applicable country below.
Africa Southeast
Africa West
Asia
Asia North
Brazil
Caribbean
Central America
Europe
Europe East
Mexico
North America
Pacific
Philippines
South America Northwest
South America South

Back to Home Page
Customer care
To dial toll-free from an international location please use the AT&T access codes listed here:
AT&T International Dialing Guide
Senior Missionary:

Direct or collect:
813-775-0381



Toll free:
877-248-3608
.............................................................