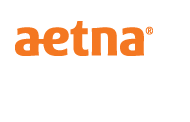 www.aetnainternational.com
Worldwide coverage with Aetna International
In partnership with Guardian Insurance Brokers in Sri Lanka

Aetna International is one of the world's leading providers of healthcare insurance and management services with over 160 years of experience, to provide high quality Health Insurance benefits and services with reliable international reach and presence to meet the needs of an evolving multi-cultural society such as the one in Sri-Lanka. We have a network of front-line offices in the key expatriate locations - Tampa, London, Dubai, Hong Kong, Jakarta, Singapore and Shanghai - that serves both policyholders and brokers. These service centres are staffed by experienced local people who understand their environment and can handle claims with the empathy and efficiency they warrant. To achieve these high standards heavy reliance is placed upon the quality and dedication of all our staff which means that AI is able to offer a consistent high level of service, providing care to customers 24 hours a day 365 days a year.
In August 2012 we have partnered with Guardian Insurance Brokers Pvt. LTD (GIB) as our master agent in Sri Lanka. Through GIB's first-class approach to service, we have a valued partner, working daily to provide you with innovative and comprehensive product solutions and services that can make a positive impact on your individual or corporate group health insurance needs.
We offer a full range of worldwide and regional health insurance plans. Whether you are looking for individual, family, group or company cover, we have you covered. We can help you choose the right international medical insurance plan that is right for you. This web site provides factual information on product's features and benefits to allow you to decide whether it is suitable for your needs. Aetna International will not provide an opinion or recommendation on its suitability for you.
Use our Virtual Benefits Assistant to learn how our tools make navigation global health care easy.
Aetna International secure member portal
Our online tools provide you with tips for planning ahead for your health, and allow you access to the information you need from wherever you are in the world.
Log on to our secure member portal to:
access policy documents and certificate of insurance;
view and manage claims;
find a hospital or health care facility;
learn about health terms or use translation databases for medications and medical terms;
wellness checkpoint;
customize useful tools including a currency converter and world clock;
and much more!
International Health Advisory Team (IHAT)
At the heart of our first-class service is the International Health Advisory Team (IHAT) - your contact for accessing a higher standard of care anytime, anywhere, including:
Pre-trip planning, locating providers, medication, coordinating routine and urgent medical care, and more.
Worldwide coordination of routine and urgent medical care during your assignment.
Assistance with locating providers and disease management specialists.
Coordination and supervision of medical evacuations and other emergency assistance.
Contact our 24-hour Member Services number for claim or pre-approval queries
International Healthcare Plans - Groups

IHP Product Brochure


IHP Member Handbook
Regional Healthcare Plans - Groups

Healthy AEssentials Product Brochure


Healthy AEssentials Member Handbook
Supporting Documents

Claim Form


Group Formation Form


Member Application Form - Group


Member Application Form - Individual
Contacts
For general queries in Sri Lanka:
Guardian Insurance Brokers (Pvt.) Ltd
32nd Floor, East Tower,
World Trade Center,
Colombo 1
Sri Lanka


: +94 5 88 44 00 (Hunting)


: +94 5 88 44 01


: Info@gib.lk