Welcome to our valued members
Thanks for visiting
Whether you've been an Aetna member for a while now, or you're just getting started with us, we're looking forward to helping you reach your best health.
The information on this site will help you explore your Aetna International health and well-being benefits.
Have questions?
Reach us locally, Monday - Friday 8am-5pm for telephonic support: 670-234-6267.
You may also contact Aetna Member Services 24/7 at 800-231-7729.
---
CNMI Dept of Finance: finance.gov.mp
As an Aetna International member, we'll help make your life a little easier
You're busy. Managing your health and well-being needs to be simple. Registering for secure member website, puts you one click away from the health care tools you need most. From your member website you can:

Search for doctors and hospitals

Track and submit your claims

View your member ID card

Access health and wellness programs and discounts
Helpline services
24/7 customer service
Toll free: 800-231-7729
Direct or collect: 813-775-0190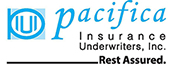 Location
Pacifica Insurance Underwriters, Inc.
Joeten Shopping Center
Insatto Street,
Susupe, Saipan, 96950
Monday - Friday, 8AM-5PM
Because we're backed by CVS Health, you will be able to take advantage of more resources, more innovation, more integrated care, lower costs and greater convenience than ever before.

Thank you again for the trust you've put in us. We're pleased to have you as a member of the Aetna family and look forward to helping you reach your best health.
AetnaTM is a trademark of Aetna Inc. and is protected throughout the world by trademark registrations and treaties.
Aetna does not provide care or guarantee access to health services. Not all health services are covered, and coverage is subject to applicable laws and regulations, including economic and trade sanctions. Health information programs provide general health information and are not a substitute for diagnosis or treatment by a health care professional. See plan documents for a complete description of benefits, exclusions, limitations and conditions of coverage. Information is believed to be accurate as of the production date; however, it is subject to change. For more information, refer to www.aetnainternational.com.