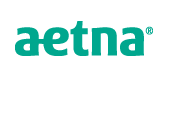 Home

Policyholders
Welcome to all Aetna International policyholders
As a member of Aetna International you will already appreciate the peace of mind that cover brings to our policyholders the world over. Contained in this page are links to all the information you need to get the best out of your membership.
You can use our web site to contact your local office, learn more about your membership or to download important documents such as claim forms or benefit tables.
Product information and forms
Aetna International secure member portal
Log on to our secure member portal to:
access policy documents and certificate of insurance;
view and manage claims;
find a hospital or health care facility;
learn about health terms or use translation databases for medications and medical terms;
wellness checkpoint;
customize useful tools including a currency converter and world clock;
and much more!
International Health Advisory Team (IHAT)
At the heart of our first-class service is the International Health Advisory Team (IHAT) - your contact for accessing a higher standard of care anytime, anywhere, including:
Pre-trip planning, locating providers, medication, coordinating routine and urgent medical care, and more.
Worldwide coordination of routine and urgent medical care during your assignment.
Assistance with locating providers and disease management specialists and help with obtaining medical devices or prescription medications.
Coordination and supervision of medical evacuations and other emergency assistance.
How to make a complaint
Although we endeavour to meet our customers' expectations at all times, we understand that from time to time complaints may arise. Our complaints handling procedures are designed to comply with the rules prescribed by the Financial Conduct Authority and our aim is to resolve any complaints that we receive both fairly and promptly.

Guide to how to make a complaint
International Service Center (Available 24-hour)

+1 866 410 7359 (Toll Free)
+1 813 775 0244 (Direct/Collect)



europeservices@aetna.com