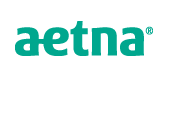 Home

Why choose Aetna
Terms of business
Please take a moment to read these terms and conditions carefully as they contain important information about the use of this site and the insurance products it offers. In all cases the Policy Booklet contains the full terms and conditions for the insurance product and is not changed or altered by any of the following.
Important information about Aetna International's insurance products
Territorial Availability
All territories except USA.
The Underwriters
The insurance, herein referred to or offered for sale, is arranged by Aetna International. For details of the underwriters please refer to your policy.
Several Liability
The subscribing Insurers' obligations under contracts of insurance to which they subscribe are several and not joint and are limited solely to the extent of their individual subscriptions. The subscribing Insurers' are not responsible for the subscription of any co-subscribing Insurer who for any reason does not satisfy all or part of its obligations.
Law/Jurisdiction
You are entitled to choose the law applicable to the insurance contract subject to our agreement. We choose English law and, in the absence of any agreement to the contrary, English law shall apply.
Premium Refunds
This insurance is non-transferable. The insurance is subject to a cancellation period of 15 days as noted in the Policy Booklet. No premium will be refunded, either in full or on a pro-rata basis after the expiry of the cancellation period.
Security and Privacy Policies
Aetna International always endeavours to protect your information and provide you with a secure, efficient and easy to use service. We adhere to guidelines and requirements of the Financial Conduct Authority, Consumer Credit Act and Data Protection Act. Please visit our Privacy & Cookies for further details.
International Service Center (Available 24-hour)

+1 866 410 7359 (Toll Free)
+1 813 775 0244 (Direct/Collect)



europeservices@aetna.com